spooky books & tv shows // Top Ten Tuesday
Tomorrow's the day, folks! It's time to put the final touches on your costume, light those pumpkins, and venture outside for some witchy fun! Or, if you're like me, it's time to snuggle up in bed and settle in for an evening of reading and/or watching Netflix.
As a child, my family never celebrated Halloween. I went trick or treating once or twice with friends and had a great time, but it just isn't a big event in my calendar. That being said, I still appreciate the eerie atmosphere (even though it's
Spring
here in Australia, not Autumn) and I love reading and watching similarly eerie books and TV shows at this time of the year.
So, if you're staying in this Halloween and looking for a deliciously spooky book or TV show, look no further! For this week's Top Ten Tuesday, I've listed five of each that I think are perfect for the occasion! Top Ten Tuesday is a meme hosted by
Jana @ That Artsy Reader Girl
where, every week, there's a new topic or theme to respond to.
- - -


Books:
Set in 1920s New York City, The Diviners follows the enigmatic Evie O'Neill as she investigates a string of occult-like killings and sets out to catch a serial killer. Creepy and chilling, but at the same time flirty and fun, this paranormal-historical-mystery-thriller will keep you on your toes and awake at night. And, if you choose to listen to the audiobook (which I highly recommend), you may never be able to get Naughty John's tune out of your head ever again...


- - -
2. The Spook's Apprentice by Joseph Delaney
The Spook's Apprentice is the first in a (very long) middle-grade horror series following Thomas Ward, the seventh son of a seventh son, as he is apprenticed to the local Spook. In this world, the Spook is responsible for protecting the local villages from all the things that go bump in the night - boggarts, ghosts, witches... even the devil himself?! The series gets very dark and examines the age-old debate of what is good vs what is evil in an interesting new light.


- - -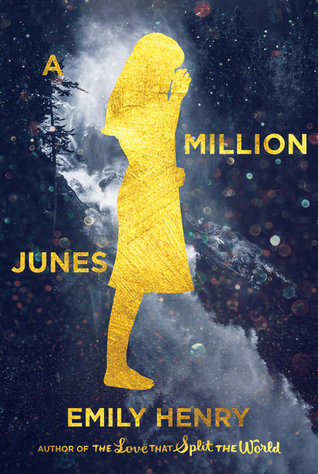 3. A Million Junes by Emily Henry
A Million Junes is a beautiful and magical retelling of Shakespeare's Romeo and Juliet. It centres on Jack "June" O'Donnell IV who discovers that her connection with a boy named Saul and the reason their families hate each other are more mystical and mysterious than they first appeared. Featuring ghosts and shoe-stealing coywolves, the story is equal parts whimsical and dark, forming the perfect atmospheric Halloween read with just a hint of a spooky undertone.


- - -
4. Miss Peregrine's Home for Peculiar Children by Ransom Riggs
I feel like I've been mentioning this series so much recently but that's because it's just the perfect October/Halloween read! Miss Peregrine's Home for Peculiar Children is a little bit historical fiction, a little bit magical realism, and A LOT creepy. It is told from the perspective of Jacob Portman, an American teen who finds more than he bargains for when he travels to a tiny island off the coast of Wales searching for answers about his grandfather's mysterious death. Uniquely, it features dozens of (slightly peculiar) black and white photographs that defy explanation but tie-in perfectly with the story.


- - -
5. Harry Potter and the Philosopher's Stone by J.K. Rowling
Harry Potter and the Philosopher's Stone
(and the rest of the Harry Potter series) is one of those books that I always reach for around this time of year. In the magical world of Hogwarts School of Witchcraft and Wizardry, J.K. Rowling has created such a rich and enchanting atmosphere that you can't help but feel as though it were real. It's the perfect cosy Halloween read because the whole book is just pure magic. And it also happens to feature the most iconic Halloween feast of all time.
- - -
TV Shows:
Based on the graphic novel of the same name,
The Chilling Adventures of Sabrina
was released on Netflix just a few days ago. It stars the gorgeous Kiernan Shipka (
Mad Men
) as Sabrina, as well as Michelle Gomez (Missy from
Doctor Who
!) among others, and is created and produced by the same people behind
Riverdale
. It's very different to the '90s sitcom,
Sabrina the Teenage Witch
- much, much darker - and I've only watched the first few episodes, but I LOVE what I've seen so far! Definitely check this one out if you haven't yet!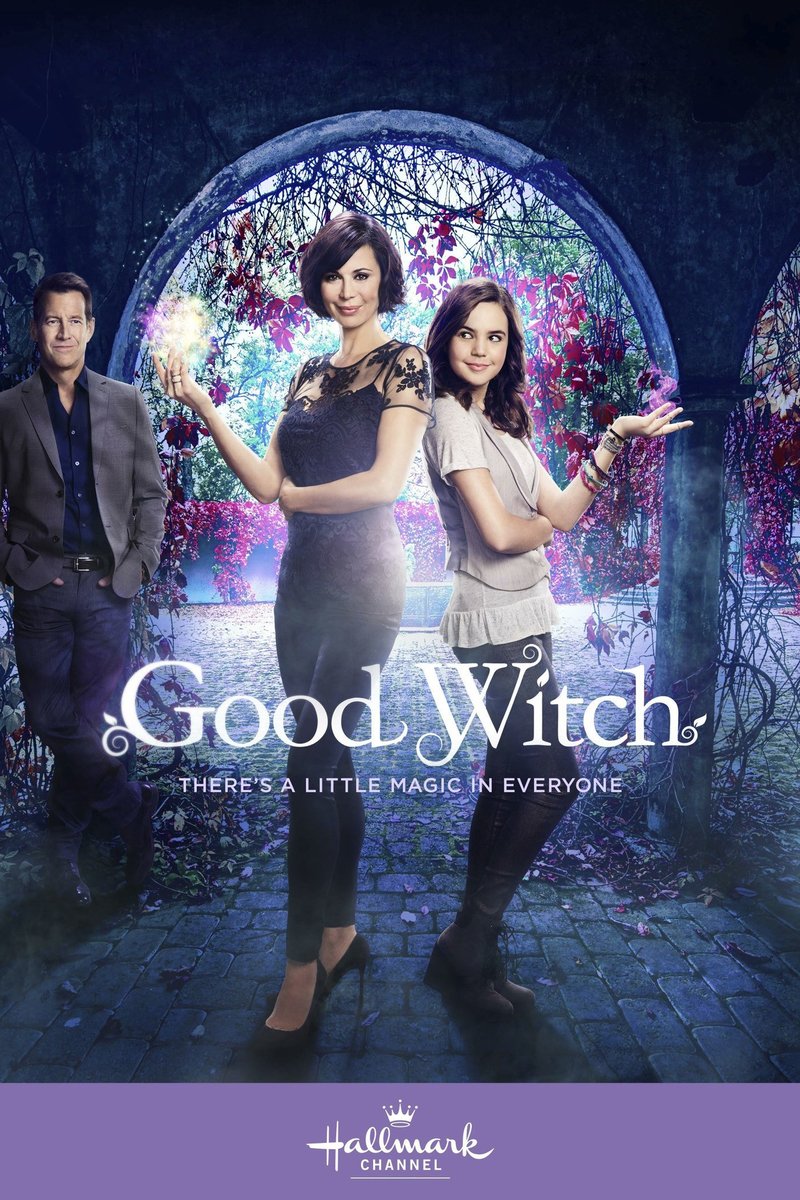 If you're looking for a more wholesome program that's not going to keep you up at night, try Good Witch. As the name suggests, all the "witches" in the show are good, not evil, and the comedy-drama is very family-centric. It follows Cassie Nightingale and her daughter, Grace, and their lives in small-town Middleton. Both Cassie and Grace have multiple strange abilities, including an uncanny knack for knowing exactly what someone needs to solve a problem they've yet to face. The Halloween specials, in particular, are great as they always have a spooky atmosphere!


- - -
To be honest, Scream Queens was not a show that I particularly liked but I think this was largely because it's not a genre that I typically watch. So this recommendation is for those of you who enjoy slasher films and/or black comedies. The anthology-like series follows a group of sorority girls and their Dean (played by Jamie Lee Curtis) who are targeted by a serial killer, first at their university (season 1) and then in a hospital (season 2). It was all a little too ridiculous for my taste but the acting and costumes were brilliant, so I can definitely see the appeal of the show as a whole.


- - -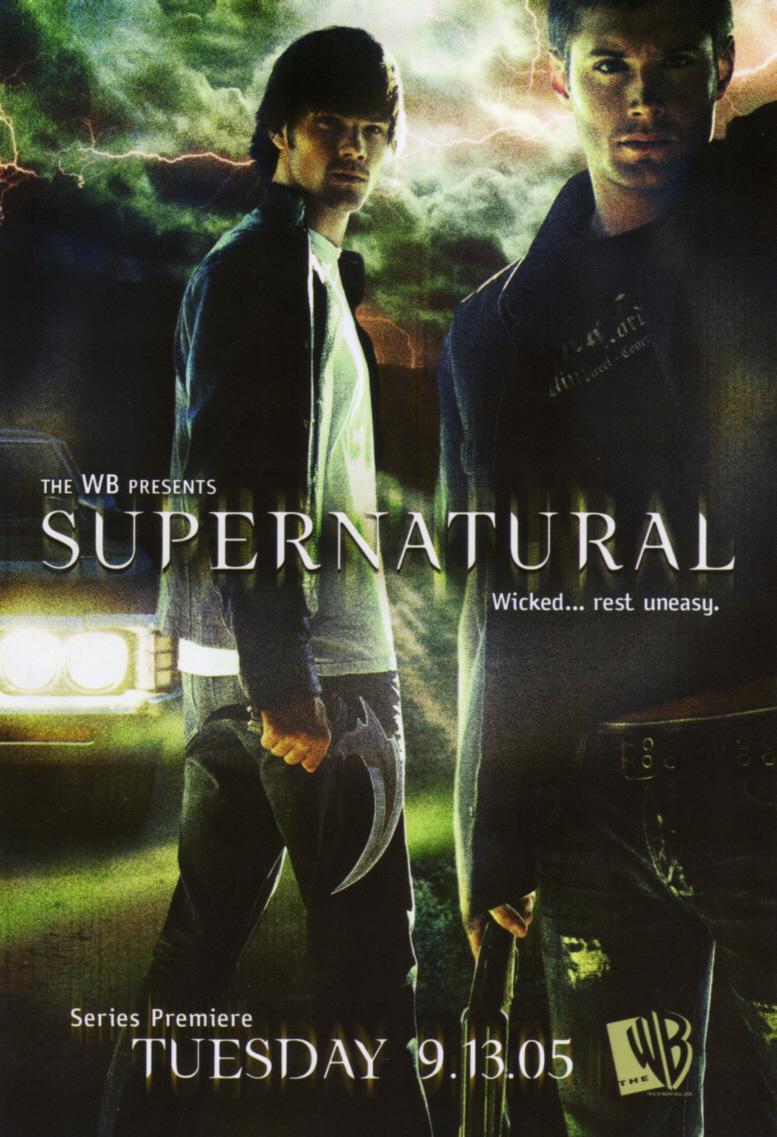 4. Supernatural

If you haven't watched a single episode of Supernatural in the past thirteen years, where have you been?! But for those of you who don't know, it's a super dark fantasy series starring the mighty fine Jared Padalecki and Jensen Ackles as brothers who spend their lives hunting demons, ghosts, monsters, and all manner of supernatural beings. The show is now in its fourteenth season (!) so you can binge-watch it for days.


- - -
5. Teen Wolf
Teen Wolf was one of six shows that I used to watch religiously as a teenager and was the last to conclude when the final episode aired in the United States just over a year ago. The horror-drama series revolves around high school student Scott McCall and his life after he becomes a werewolf. Now, I have to admit, I've yet to watch the final season, partly because I'm sad for the show to be over, but also because I'm lowkey terrified of what will happen to everyone at the end. BUT I can tell you that the series is super dark and gory and features a bunch of really attractive teenagers who also happen to be supernatural beings. What more could you want?


- - -
What will you be reading and/or watching this Halloween? Let me know in the comments below and feel free to leave a link to your TTT post if you have one! Personally, I'm hoping to (finally) read
A Monster Calls
by Patrick Ness (if I can finish my current read first) and maybe watch an episode or two of
The Chilling Adventures of Sabrina
!
Niamh, xo.